Cross-Examining Your Character – A Weekend Workshop with Henry Lien
When:
Sat October 29th – Sun 30th @ 10 AM Pacific
OR
Fri November 4th – Sat 5th @ 5 PM Pacific
(click here to convert to your timezone)
Where:  On Zoom
Price: 150 USD
Pressure produces unusual effects, and this applies to your characters as well. Time to put them to the test!
In this class, we'll explore character development through interrogatory methods. On the first day of the workshop, writers will develop their main characters' backgrounds, values, psychology, inner lives, quirks of thinking, speech patterns, and other critical aspects through a question and answer format, guided by instructor Henry Lien throughout.
On the second day, students who want to volunteer in a method acting/improv exercise will take on the role of their main character in front of a live audience of their other classmates. In this persona, they'll then pit themselves against the instructor, who will be playing the antagonist or another character, in a scorching argument, and let's see what pressure reveals about these characters!
Did we mention our beloved instructor Henry Lien used to be a litigation attorney and law instructor?
About the Instructor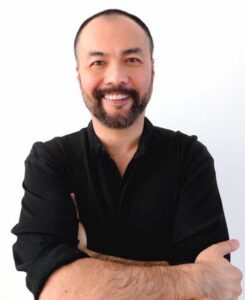 Henry Lien is a 2012 graduate of Clarion West. He is the author of the Peasprout Chen middle grade fantasy series. His short fiction has appeared in publications including Asimov's, Analog, and F&SF, and he is a four-time Nebula Award finalist. Henry also teaches writing for institutions including UCLA, the University of Iowa, and Clarion West and won the UCLA Extension Department of the Arts Outstanding Instructor of the Year Award. Henry has previously worked as an attorney and fine art dealer. Born in Taiwan, Henry currently lives in Hollywood. Hobbies include writing and performing campy science fiction/fantasy anthems, and losing Nebula Awards.
Registration Options & Refunds
We have two weekend slots to try and accommodate as many timezones as we can. Students can register for either Oct 29 – 30 at 10 AM Pacific OR Nov 4 – 5 at 5 PM Pacific, not both.
The class runs for two days, with each day's session taking roughly three hours. The second day may involve some raised voices and heightened emotions, so do keep that in mind.
To register, please click here.
Note:  if one of the weekend slots has fewer than three registrants, we will unfortunately have to cancel that weekend slot. Anyone who registered for it will be offered a space in the other time slot or, if that isn't possible for them, they will be refunded. We appreciate your understanding.
If you can no longer participate in the class, you can request a refund through Eventbrite up to 14 days before the class starts and will receive a full refund, minus processing fees. After that, the class will not be refunded, but you can apply the registration fee towards future classes.
Scholarships
If you cannot pay for all or part of this class, don't fret! We have a limited number of full and partial scholarships available. Please fill out this form to apply. You'll be asked to:
tell us a little bit about your project or how you feel this class will help your writing journey.
provide a brief (300 or fewer words) statement of financial need.
Note that we have a broad definition of financial need, which includes people who technically have the money but cannot spend it on a writing class, people who live in countries where the registration amount in local currency puts it out of reach, people who are out of work and living on savings, and other situations in-between.
The scholarship deadline is October 21st by midnight UTC, and we'll get back to you by October 23rd. Please don't self-reject!
Registration Requirements
This class is for BIPOC writers in any stage in their writing career.
To participate in this class, you will need a working internet connection. The workshop will take place entirely over Zoom, so please ensure that your device is compatible with Zoom beforehand.
Accessibility
This class uses Zoom and will have Zoom's auto-generated closed-captions available. For more of Zoom's accessibility features, please click here. Discussions will be via voice or Zoom's chat feature.
If you have any questions, contact our class coordinator Yasmine at classes@carlbrandon.org and we'll get back to you ASAP!