The Carl Brandon Society and Hydra House Books  have partnered on a literary project to spotlight speculative fiction writers whose voices need to be up front and center stage.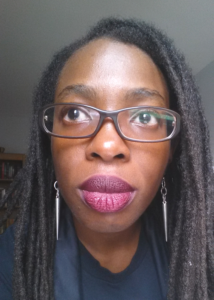 Ex Marginalia is a book of essays about writing by authors who will not and cannot remain in the margins. Scheduled for publication in Fall/Winter 2022, the nonfiction collection is edited by multiple award-nominated author, editor, and 2014 Octavia E. Butler scholar Chinelo Onwualu. The book benefits from Onwualu's international literary connections and her editorial expertise as the nonfiction editor and co-founder of Anathema: Spec from the Margins.
Please consider making a tax-deductible donation to the Carl Brandon Society and help fund costs associated with Ex Marginalia.
Donors will receive copies of Ex Marginalia, upon publication, in exchange for their tax-deductible donations. Donor recognition tiers are as follows:
1. Donate $25 or more: Receive an eBook edition (ePub, Mobi, PDF)
2. Donate $50 or more: Receive a softcover edition and the eBook
3. Donate $500 or more: Receive a limited hardcover edition, the softcover edition, and the eBook.
Donations will be used to offset costs associated with the collection and will ensure that contracted authors from BIPOC, AAPI, LGBTQIA, disabled, and other marginalized communities will be paid professional rates. Net proceeds from the anthology will be donated to the Carl Brandon Society.
To keep up-to-date on the status of Ex Marginalia, bookmark this web page. For more information about Ex Marginalia's editor, Chinelo Onwualu, visit her website at: https://chineloonwualu.wixsite.com/author/about-me