Every kid gets a book for free!

We're still having a BIPOC book fair and inviting all kids who want to be there to come. But we couldn't get all the books in time.  So now we're asking you to join us on Saturday, DECEMBER 23; that's when we'll be at Portland, Oregon's Norse Hall with a bunch of books by and about Black people, Indigenous people, and all kinds of people of color. Each kid's admission ticket gets them one free book and the chance to buy as many more books as they like. Bay Area and online bookseller Sistah Scifi is providing a wide selection of titles, fiction and nonfiction.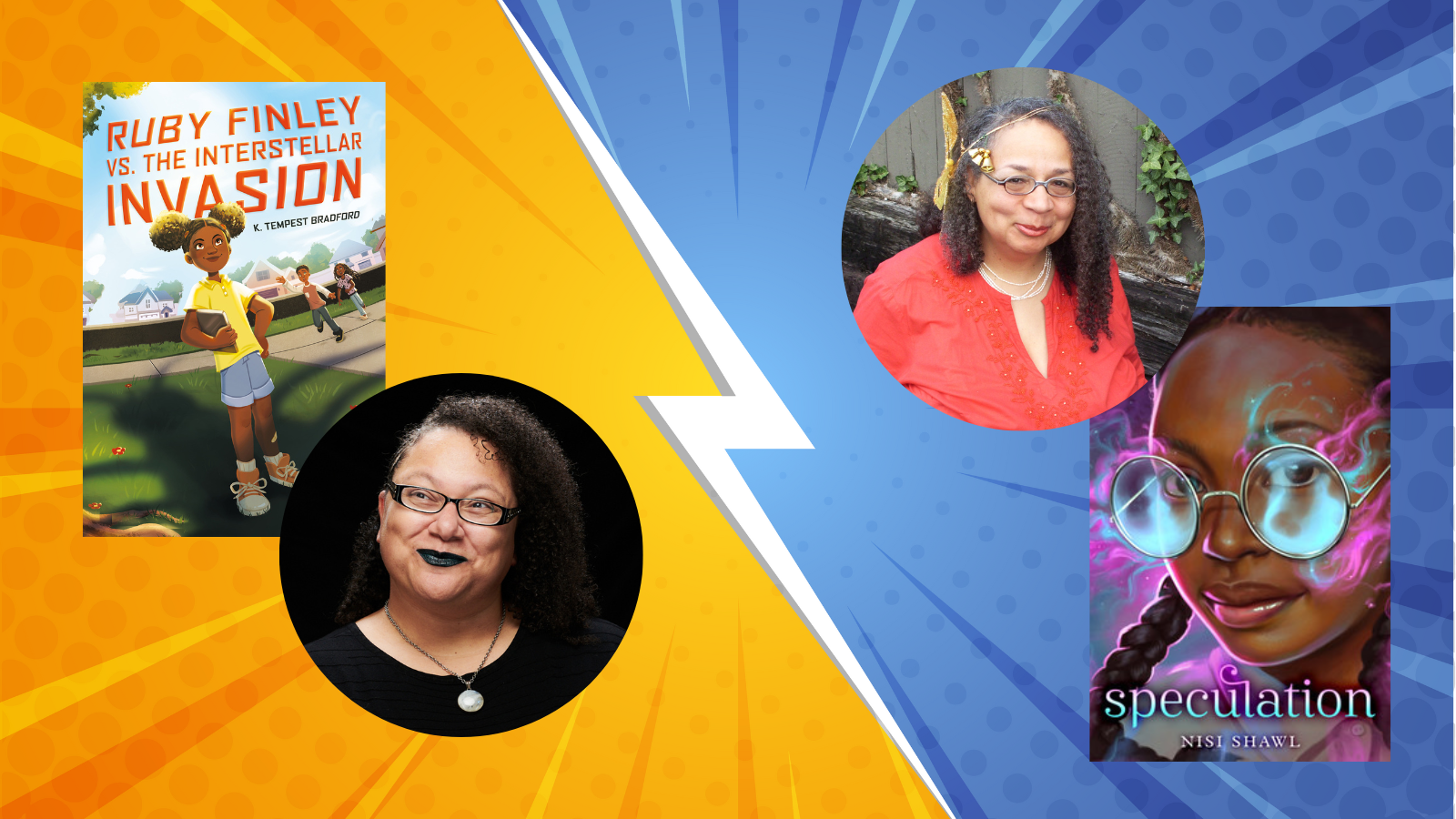 That includes books by award-winning authors Nisi Shawl and K. Tempest Bradford–they're coming too! Shawl and Bradford plan to read their books' exciting parts and answer questions about writing, bugs, and ghosts.
Two advantages to this date switch (in addition to having the books on hand for sure).  First, we can entertain and distract any kids on school breaks who may be driving their parents nuts; second we can guarantee blissful last minute present shopping for those who celebrate seasonal gift-giving.

Masks are required. A limited supply will be offered onsite.
BIPOC Bookfair
Saturday, December 23 from noon to 4 p.m.
$5 admission per person, waived on request
Every kids' admission includes one free book
Norse Hall is at 111 NE 11th Avenue, Portland, OR 97232
Buy tickets via our Eventbrite page (a limited number will be available at the door)