Steering Committee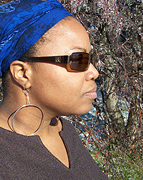 Candra K. Gill is a life-long fan of speculative fiction. Her essay, "'Cuz the Black Chick Always Gets It First: Dynamics of Race In Buffy the Vampire Slayer" was published in Girls Who Bite Back: Witches, Mutants, Slayers and Freaks and later reprinted in Gender Relations In Global Perspective. A founding member of the Carl Brandon Society, she currently works at the University of Michigan in the Division of Student Affairs.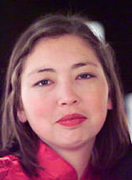 Claire Light writes nonprofit communications freelance, and writes fiction for free. Currently working with Asian/Pacific Islander/diaspora publisher Kaya Press, she co-founded and was a senior editor and development director at Hyphen magazine, and has done a bunch of other nonprofit work, primarily for Asian American and/or arts organizations. She has an MFA from San Francisco State University and teaches writing whenever she gets the chance (most recently through Oakland Word). A collection of her short stories called Slightly Behind and to the Left was published by Aqueduct Press in 2009.You can also see her blogging at Hyphen blog and her personal blogs SeeLight and atlas(t).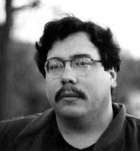 Victor Raymond is an activist, an academic, a writer, and a longtime reader of speculative fiction. A member of the Rosebud Sioux Tribe and also having English and Scottish heritage, Victor's multiracial background has shaped his activism in a variety of areas, including tenants' rights, LGBT issues, the rights of the poor, and electoral politics. He has also twice been a Minicon Executive Committee member, a former Wiscon coordinator, and a founding member of the Carl Brandon Society. He currently resides in Iowa.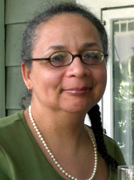 Nisi Shawl's book Filter House won the 2008 James Tiptree, Jr. Award. Her short story "Cruel Sistah" was included in The Year's Best Fantasy & Horror #19, and her work has also appeared in So Long Been Dreaming: Postcolonial Science Fiction and Fantasy and both Dark Matter anthologies. Recent online publications include "Women of the Doll" for GUD Magazine, "But She's Only a Dream" at the Trabuco Road website, and "The Snooted One: The Historicity of Origin" at the Farrago's Wainscot website. With Cynthia Ward, Shawl co-authored Writing the Other: Bridging Cultural Differences for Successful Fiction (Aqueduct Press). A board member for the Clarion West Writers Workshop, one of the Carl Brandon Society's founders, and a guest speaker at Stanford University and Smith College, Nisi likes to relax by pretending she lives in other people's houses.
www.sfwa.org/members/shawl
www.aqueductpress.com
Advisory Committee
The Carl Brandon Society Advisory committee members include Dimas Bautista, MJ Hardman, Nalo Hopkinson, Mary Anne Mohanraj, and Ama Patterson.