The Carl Brandon Society is proud to launch an inaugural BIPOC Children's Book Fair in Portland, Oregon! An event initially conceived by K. Tempest Bradford, CBS steering committee member and author of the Nebula award-winning children's book Ruby Finley vs. the Interstellar Invasion, is now a reality thanks to a generous private donation and the sponsorship of The Awesome Foundation, Portland Chapter and The Science Fiction and Fantasy Writers Association.
When: December 23, 2023 | 12PM – 4PM
Where: Portland, Oregon's Norse Hall Grand Ballroom
Ticket Cost: $5 for all adults and kids 3 and up – Register Today!
Want to attend but can't afford the price? Fill out this form to get free tickets for your family.
Please Note: All book fair attendees are required to wear masks.
The BIPOC Book Fair is open to all children and families and will include books for kids ages 3 to 17 from genres including adventure, fantasy, science fiction, mystery, contemporary, non-fiction, and more. All of the books on offer are written by BIPOC authors with BIPOC characters.
Book sales will be handled by Sistah Scifi, the first Black owned bookstore focused on science fiction and fantasy in the United States. In addition to books available for sale, children and teens attending the book fair will select a book of their choice to take home free, meet award-winning BIPOC authors, and can get autographs from attending authors.
Donate to the BIPOC Book Fair
Want to help us ensure there are enough free books for every kid who attends? Or help kickstart fundraising for the next book fair? Click the button below and choose BIPOC Book Fair from the dropdown to send a tax-deductible donation. Any funds collected over what we need for this book fair will go toward purchasing and donating the leftover books to local literacy programs!
Meet Local Authors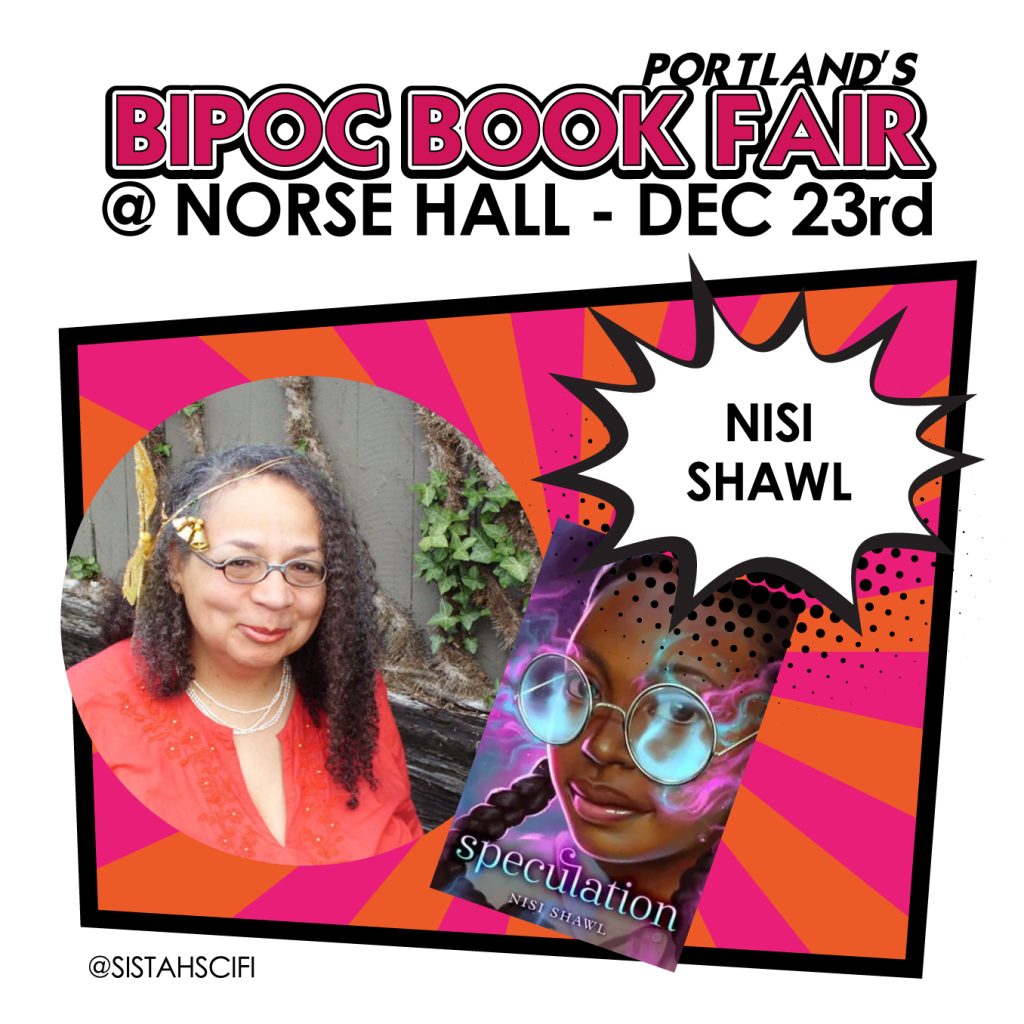 Nisi Shawl
author of Speculation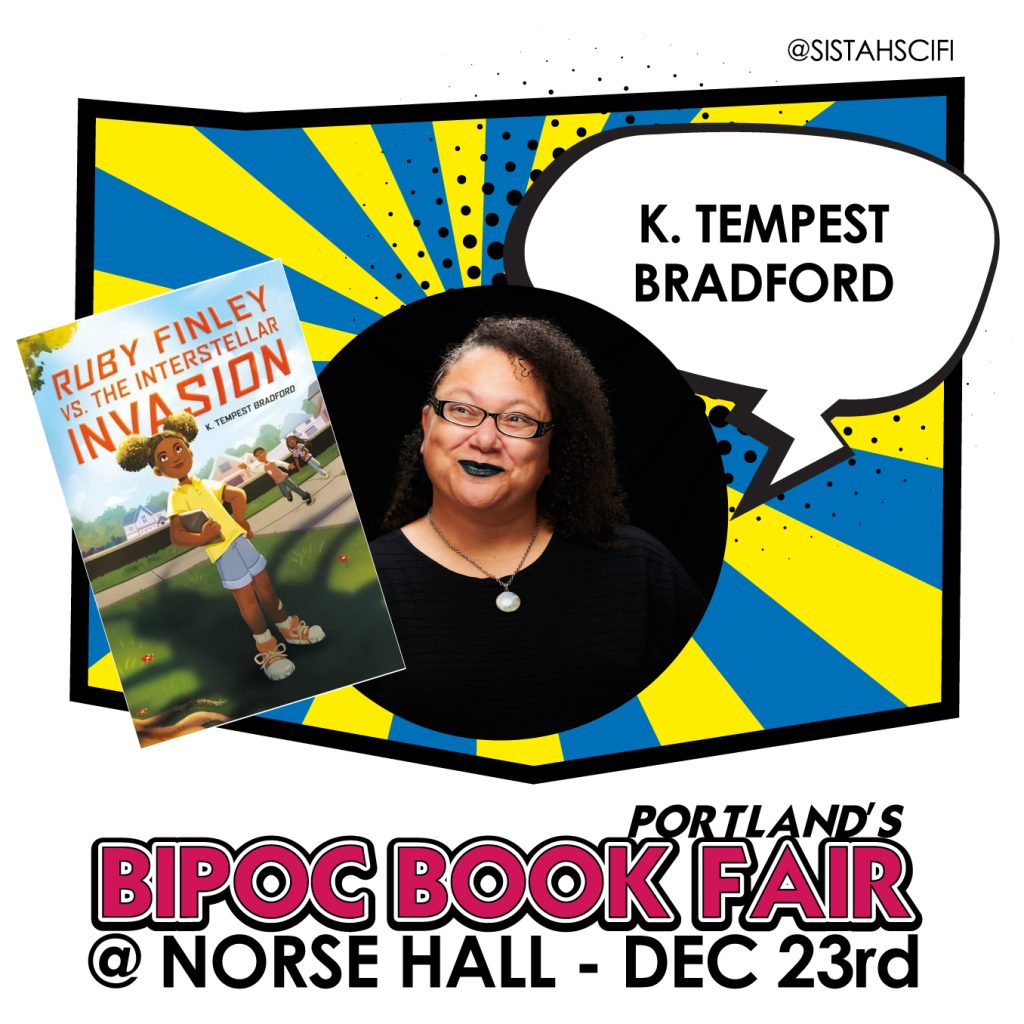 K. Tempest Bradford
author of Ruby Finley vs. the Interstellar Invasion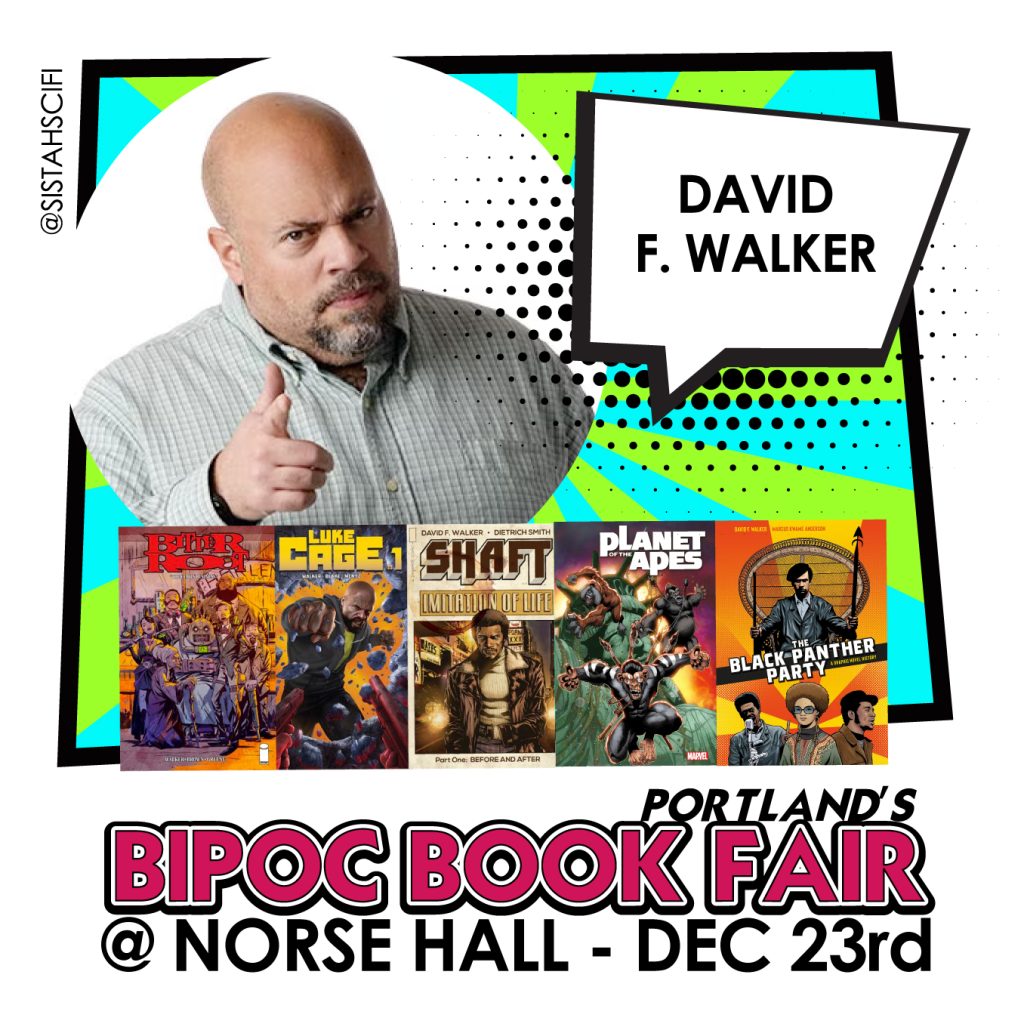 David F. Walker
author of Naomi: Season One and Season Two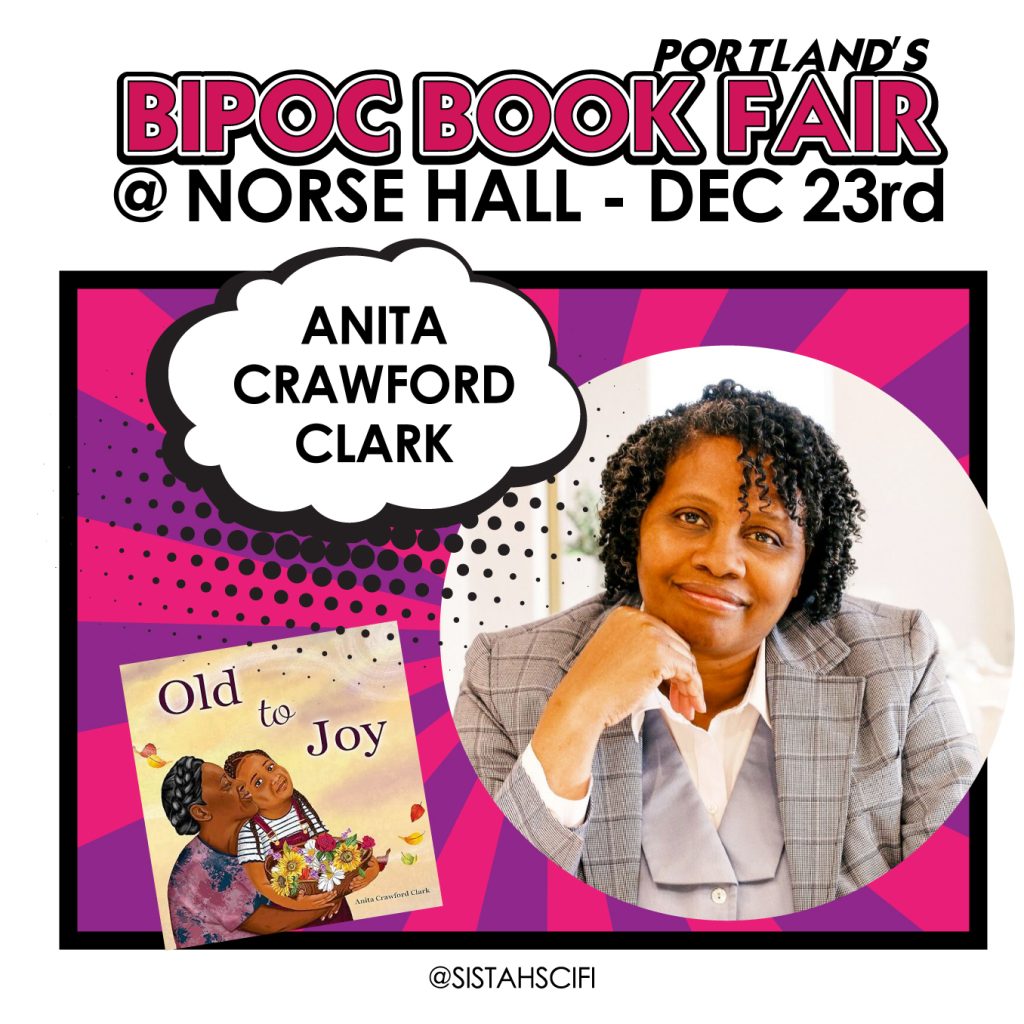 Anita Crawford Clark
author of Old to Joy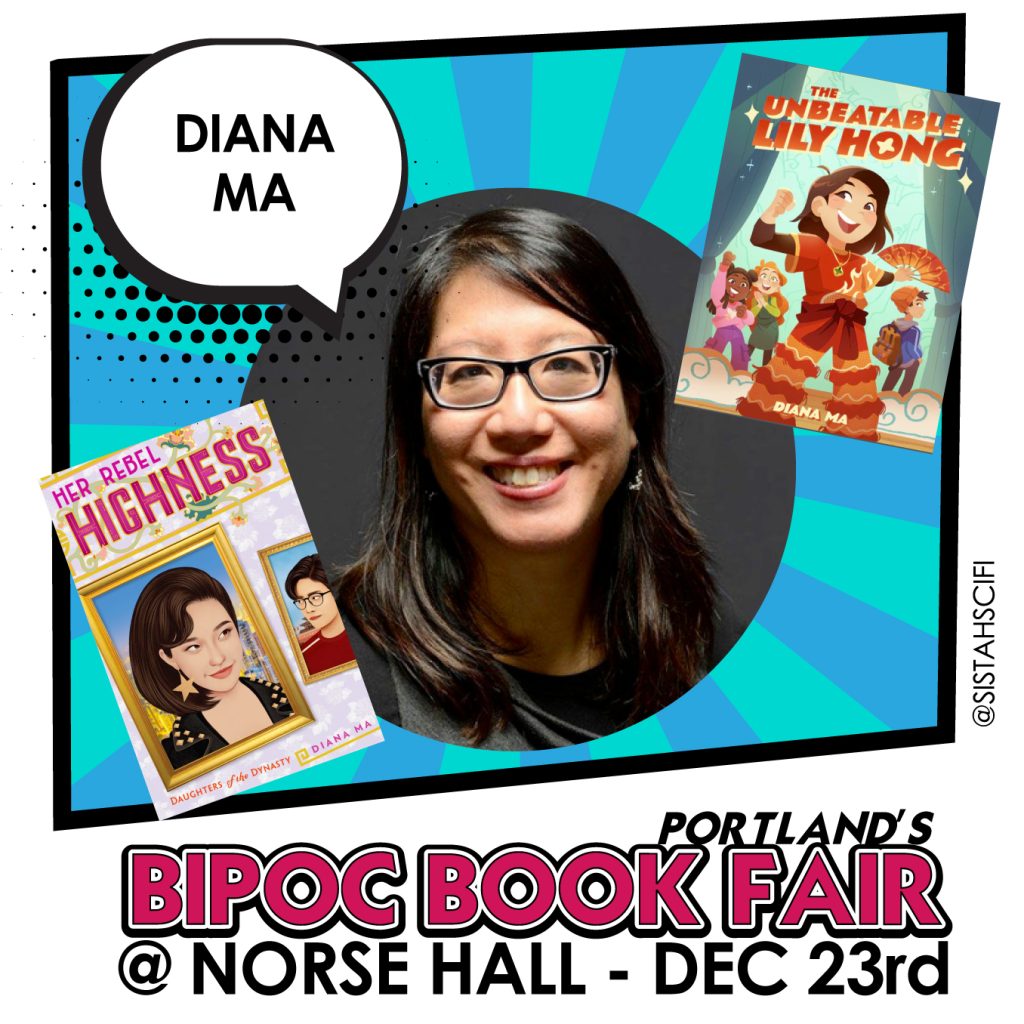 Diana Ma
author of Heiress Apparently, Her Rebel Highness, and The Unbeatable Lily Hong